Many drugs can be administered in oral solid dose form as capsules, tablets, or chewable tablets. Because this route is the most convenient, usually the safest, and often least expensive, it is also the one most often used.1 However, in their development, there can be stability issues associated with moisture, oxygen and reactive impurities resulting in the loss of potency or degradant growth. Recently, new concerns related to potentially carcinogenic nitrosamines found in drug products have added another layer of complexity for drug developers. Aptar CSP Technologies' proprietary 3-Phase Activ-Polymer™ platform technology can be deployed in multiple formats to protect sensitive API's and assure patients receive accurate dosage. This technology enables the creation of a specific, optimized, microclimate for oral solid dose drugs in order to meet stability requirements and reduce or eliminate impurities like nitrosamines.
Activ-Blister™ Solutions
Activ-Blister™ Solutions provides drug product specific protection to address growing stability limitations in a blister packaging format. This innovative technology integrates Aptar's proprietary 3-Phase Activ-Polymer™ film into each individual blister cavity to provide the ideal microclimate to protect tablets or capsules inside a thermoformed blister package.
Using highly-engineered 3-Phase Activ-Polymer™ technology, Activ-Blister™ can adsorb tailored amounts of water vapor, scavenge oxygen or VOCs, or provide a combination of active protection. Our latest innovation, N-Sorb, is engineered to prevent nitrosamine formation and reduce or eliminate nitrosamine molecules post formation. The technology can be fitted to accommodate any tablet or capsule size and is securely bound to the lid stock using our proprietary heat-staking technology.
This technology is proven to provide superior protection over cold-form foil blister packaging.
View the abstract from our latest technical white paper on how active material science innovations can play a role in mitigating N-nitrosamine risks or download the full paper here.
Why Activ-Blister™ Solutions?
Advanced product protection for controlling humidity, oxygen, and reactive impurities
Innovative preventative solutions to inhibit nitrosamine formation and active solutions to reduce or eliminate nitrosamine molecules post formation.
Reduced package complexity: Actively control internal headspace without nitrogen flush, secondary packaging, or refrigeration
Move from cold-form to thermoform blisters enabling visibility of the dose with a 40-60% smaller blister footprint
Allows sensitive products to transition from traditional desiccant packaging (such as bottles with canisters or sachets) to thermoformed blister cards without sacrificing headspace protection
Heat-staking, adhesive free and cost effective
Eliminates residual solvents that can off-gas and interact with drug product
Learn about our new Rapid-Start Program to accelerate time-to-market and de-risk drug product development
We partner with PCI Pharma Services to offer a quick and cost-effective way to determine feasibility of using Activ‑Blister™ solutions for your oral solid dose drug.
Benefits of the program:
Simple process
Cost efficient solution
Fast sample delivery in as little as 4 weeks
Activ-Vial™ portfolio
Aptar's Activ-Vial™ portfolio of solutions offers the next generation of oral solid dose protection in bottle or vial format. The integrated, molded 3-Phase Activ-Polymer™ lines the bottle or vial to provide superior protection against residual and external moisture or oxygen, as well as light, eliminating the need for limited-capacity sachets or canisters that are used with traditional desiccant packaging.
Aptar CSP's Activ-Vial™ portfolio consists of one-piece, flip-top active vials and active bottles in a range of sizes. Both formats provide manufacturers various options to satisfy their packaging requirements while offering integrated moisture protection.
Why Activ-Vial™ Solutions?
Meet ICH stability requirements




Extend shelf life for sensitive APIs




Enhanced speed to market




Meet label claims (i.e. probiotics CFUs and API potency)




Engineered 3-Phase Activ-Polymer™ liner creates a microclimate for ultimate protection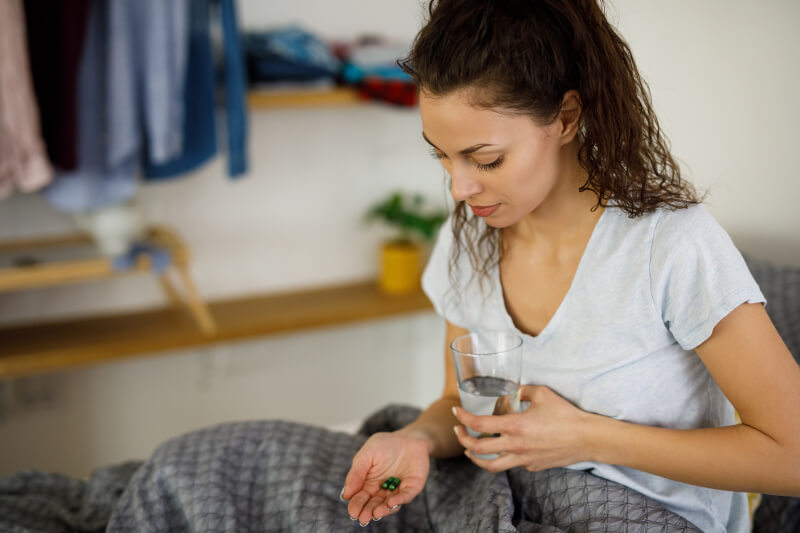 1 Le, Jennifer, "Drug Administration," Merck Manual Consumer Version, Updated Oct. 2020, https://www.merckmanuals.com/home/drugs/administration-and-kinetics-of-drugs/drug-administration.